TONY'S RENTaCAR
Welcome
We offer first class car hire services at Malaga airport and all along the Costa del Sol, southern Spain.
You may use our instant quote calculator right here on the main page if you are in a hurry, otherwise you could start by browsing our fleet of rental vehicles or finding out a little more about our company. Do not hesitate to contact us if you can not find what you are looking for, or if you have special needs which are not covered here.
We are always open to suggestions and will do our best to accomodate our clients wishes. Even if you do not chose to hire your rental vehicle with us, we still would like to wish you a pleasant, relaxing holiday in our beautiful corner of the world.
Our company
TONY'S RENTaCAR is a family business, small enough to give you a personal service but large enough to provide reliability. We offer you the easiest and quickest rental solution by delivering your vehicle of choice right to the airport or any point along the coast, at no extra charge.

Choosing TONY'S RENTaCAR saves you money and trouble. We have competitive prices and the very best service at the Costa del Sol.
Our services
TONY'S RENTaCAR is truly different: No waiting, no minibus, no getting lost - one of our qualified staff members will pick you up right at the airport and take you straight to your reserved rental car parked nearby and ready.
Unlimited mileage
Taxes 21% VAT
Full coverage insurance
Delivery and collection at Malaga Airport
24 hours road assistance (GENERALI)
Delivery service along the coast
No bus journeys
Additional drivers free of charge
Where we are
Our main office is located near the international terminal of Malaga airport, Checkpoint Building, next to the train station.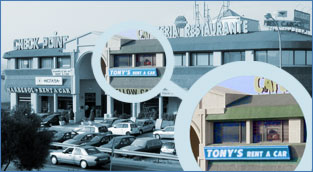 Fleet
Select your car
Latest customer reviews on car hire at Malaga airport
Ejemplo ejemplo ejemploEjemplo ejemplo ejemploEjemplo ejemplo ejemploEjemplo ejemplo ejemplo
Ejemplo ejemplo ejemploEjemplo ejemplo ejemploEjemplo ejemplo ejemploEjemplo ejemplo ejemplo
Ejemplo ejemplo ejemploEjemplo ejemplo ejemploEjemplo ejemplo ejemplo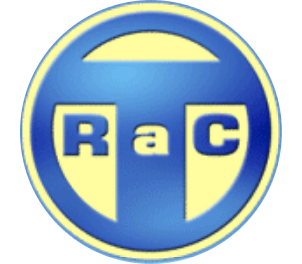 (+34) 952 23 66 89
TONY'S RENTaCAR
Avda. Garcia Morato, 50
Edificio Check-Point 1-3
Málaga, 29004